My posts are WAY backed up right now. Why, you ask? First: it's been 9348769348576 degrees in NYC, and I am not turning on my fucking oven.
Also, I'm tits-deep in a research project that's giving me the fits. Let's put it this way, if T-Swift is a nightmare dressed like a daydream, I'm a nightmare dressed like the community director at Shady Pines…and I forgot my bra.
But. I FINALLY made a vegan pie that I'm really happy with. (Yes, I ended that sentence with a preposition, but "I finally made a pie with which I am really happy." sounded like it had a case of the assholes.) First, I wanted to make a shoofly pie, but GAH! too hot to boil molasses. Then, I tried to veganize dreamsicle pie. Don't do that. Just, don't. Today's pie is exceptional, but you just need to wait until you read my book review–as you do.
Tuesday was a GREAT release day. Why, you ask? This little gem was released.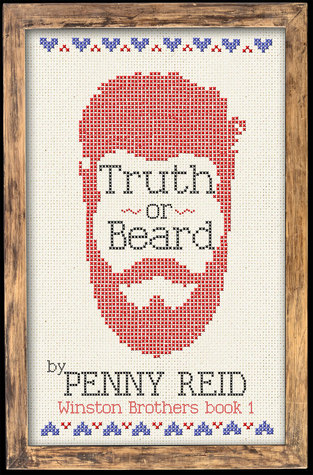 How much do you love that cover?!?!
The Blurb:
Identical twins Beau and Duane Winston might share the same devastatingly handsome face, but where Beau is outgoing and sociable, Duane is broody and reserved. This is why Jessica James, recent college graduate and perpetual level headed good girl, has been in naïve and unhealthy infatuation with Beau Winston for most of her life. His friendly smiles make her tongue-tied and weak-kneed, and she's never been able to move beyond her childhood crush. Whereas Duane and Jessica have always been adversaries. She can't stand him, and she's pretty sure he can't stand the sight of her…
But after a case of mistaken identity, Jessica finds herself in a massive confusion kerfuffle. Jessica James has spent her whole life paralyzed by the fantasy of Beau and her assumptions of Duane's disdain; therefore she's unprepared for the reality that is Duane's insatiable interest, as well as his hot hands and hot mouth and hotter looks. Not helping Jessica's muddled mind and good girl sensibilities, Duane seems to have gotten himself in trouble with the local biker gang, the Iron Order.
Certainly, Beau's magic spell is broken. Yet when Jessica finds herself drawn to the man who was always her adversary, now more dangerous than ever, how much of her level-headed heart is she willing to risk?
My thoughty thought thought thoughts.
To be honest, in the beginning of the book, there's a scene. It starts the book and sets the tone. When I began to read it, I had a Revenge of the Nerds rape scene flashback, and I thought:
I was worried I was going to fall in instant hate with the protagonist because of it, and never review the book, and get really uncomfortable when friends ask me what I thought about it.
I did my duty and diligently kept reading. It turns out my foison of worry was all for naught. It was definitely not at all like the Funhouse rape scene in Revenge, however much it felt as though it was headed in that direction.
I let loose with a very large exhale, and took a deep pulling drink of my martini at that point.
crisis averted.
(Yes, I drink martinis, and yes, I'm actually a 70 year old man.)
or I'm Emma Thompson who DGAF what you think.
The rest of the story went by SO FAST. I have no idea how long it was, because I didn't breathe, didn't blink, switched to tea, (I have a pitcher in the fridge–easy peasy) and did not remove my body from the living room until I finished.
*reviewer's note: Goodreads says it's 400 pages. Since it felt like 15, I'm going to go with Goodreads is once again, full of shite.
As with many of Penny Reid's books, it's very funny and witty, smart too, for sure, but also, has a cooky element of suspense to it. Like a 1970s Hell's Angel or Mob movie, but starring Emma Stone and Hermione Granger. (Yes, HERMIONE, not Emma Watson, though she could totally hang in a Penny Reid book.)
This suspense fuels the engine, and the romance pumps the pistons. (Or pumps like a piston, if you know what I mean.)
The dialogue is smart, a bit like a Gilmore Girls or perhaps something Sorkin-esque, but with 100% more women and sensitivity. It just has that fast back-and-forth feel to it. It feels as though the characters are as much the dialogue as they are their own history and story. The reader gets to know so much about them just by what they say, and not everything is left up to internal dialoguing and any sort of omniscient narration. It's refreshing.
(It would also serve a television series quite well. Easily adaptable for screen.)
But the characters, Oh my, the characters.
There is a tenderness in the protagonist, Duane, that makes the reader fall head over teakettle for the ginger-bearded hottie within the first thirty pages. He's had a rough go of things lately, and never really had the easiest or best life to begin with. However, he's really made himself something into which he can be proud, and his sexy-smart-cocky-sweet attitude he has, makes the reader swoon wildly.
Jessica? The MC? She's the type of girl everyone should have in their life. A dreamer. A wandering soul. However, she is whip smart, and doesn't once compromise herself or her dreams. If the manic pixie dream girl and Chien-Shiung Wu were combined in an contraption not unlike that in The Fly, you'd get Jessica James.
Although, my favorite character was of the four-legged variety, and goes by the name Sir Edmund Hillary. He's a homicidal house cat on a mission to destroy us all, and I love him for it. Cats. They're tiny predators. If they could, they'd eat you.
That's actually my friend Danielle's cat, Tiki. He's terrifying, right?
Now that I have your attention again…
Standing witness to Jessica and Duane navigating the waters of fresh, young love with all the barbs and bruises which accompany the sparks and swooning, was truly a pleasure. There was never more than 10-15 pages between those "tingle in the chest" feelings you get when you read a really touching romance, and yet, it never veered even remotely close to the territory of saccharine or complete implausibility.
With Truth or Beard, Penny Reid has absolutely cemented herself in the Pantheon of the best and funniest romance authors of our time. Nora Roberts, Jane Green, Jennifer Weiner, Rainbow Rowell, and now, Penny Reid. Truly exceptional.
Four and a half extra awesome stars.
(half star revoked for scaring the shit out of me in the first 15 pages. I'll never recover those heartbeats.)
SO! What did I make? Obviously pie. I told you that earlier. Pay attention! <img src="http://s.w.org/images/core/emoji/72×72/1f609.png&quot; alt="